Board Highlights - April 20, 2018
Posted on May 9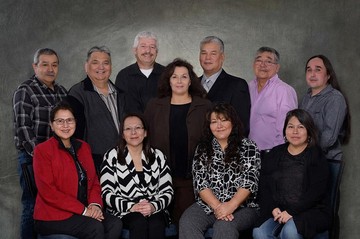 Read the Board Highlights from Northland School Division's April 20, 2018, Regular Board Meeting
Edwin Parr Teacher Award nominee approved by Board of Trustees
The 2018 Edwin Parr Teacher Award nominee for NSD is an educator from St. Theresa School! The Board of Trustees approved the nomination submitted for Hannah Wiltzen. The Edwin Parr Teacher Award recognizes first-year teachers that demonstrate exemplary dedication and commitment in the field of education.
Policy updates
The Board of Trustee approved the third and final readings for:
Policy 1 – Foundational Statements: The policy includes a new commitment statement, the vision statement "Our students love to come to school in Northland", values (Seven Sacred Teachings), beliefs and mandate.
Policy 3 – Role of Trustee, Policy 3 – Appendix A Services, Materials, and Equipment Provided to Trustees and Policy 3 – Appendix B – Trustee Working Relationships Guidelines.
Policy 21 – Community Voice and Community Engagement and Policy 21 – Appendix A School Council Conflict Resolution.
The Board approved 1st, 2nd and 3rd reading of Policy 19 – Appendix B Sexual and Gender Identity and first reading of Policy 21, Appendix B Elder Guidelines
Visit with Edmonton Public Schools highlighted in the Board Chair Report
A visit with Edmonton Public Schools (EPSB) is highlighted the Board Chair Report. The NSD Board of Trustees met with the EPSB Board for the first time on Thursday, April 19th. The meeting ignited conversations about student transition between the school divisions, student achievement, and staff support. Following the meeting, NSD and EPSD committed to working on strategic plans to support the topics discussed.
A special night for students at an Edmonton Oilers game featured in Superintendent's Report
Superintendent of Schools Gord Atkinson talked to the Board of Trustees about a special evening for few NSD schools. Students from Conklin, Chipewyan Lake, and Pelican Mountain Schools attended an Edmonton Oilers game on March 24th. Thanks to Canadian Tire Jumpstart and the Oilers, the students watched from the comfort of Connor's Corner; a six-seat theatre box behind the Oilers net.
Click here to view the Board Highlights.