Board Highlights - January 23, 2021
Posted on February 9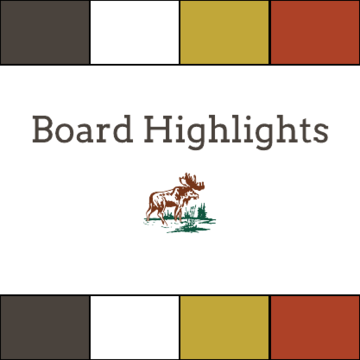 Read the Board Highlights from January 23, 2021, Regular Board Meeting. The latest edition includes: 
Mistassiniy Replacement School design presented to the Board.
2021-2022 School Year Calendar draft presented to the Board.
Board approved instruction program continuation at Hillview School, Pelican Mountain School and Susa Creek School.
Congratulations to St. Theresa School Teacher Dawn Gambler.
NSD's approach to remote learning highlighted at ASBA Zone 1 Meeting.
Trustees participated in a visual journey to see what At-Home Learning looks like.
Trustees learn about other technology tools NSD uses to support student learning. 
Click here to view the publication.