Board Highlights - May 24, 2018
Posted on June 8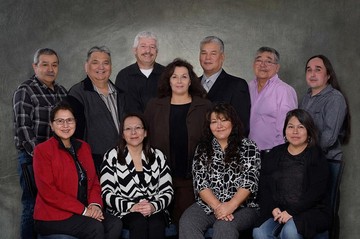 Read the Board Highlights from Northland School Division's May 24, 2018, Regular Board Meeting
Board of Trustees approved the closure of Dr. Mary Jackson School
At the May 24, 2018, Regular Board Meeting, the Board of Trustees approved the closure of the Kindergarten to Grade 12 instructional program at Dr. Mary Jackson School, effective August 31, 2018. The decision was made as per Section 58 of the School Act and NSD's Policy 15 – School Closure.
Click on the website link to view the news release https://nsd61.ca/about-us/division-news/post/board-of-trustees-approved-the-closure-of-dr-mary-jackson-school.
NSD strategies highlighted in Education Quarterly Report
While presenting the Education Quarterly Report, Superintendent of Schools Gord Atkinson highlighted strategies being carried out by the administration. The strategies are aligned with NSD's Outcome Statements. For example, Goal 1.1 is to increase student attendance by 2% per year to a target of 88%. The update shows in collaboration with Alberta Education, NSD revised and implemented the Attendance Improvement "Every Day Counts" Operational Plan. NSD also appointed Don Tessier as Director of Student Engagement, Attendance, and Completion in May. Mr. Tessier will be responsible for overseeing all aspects of student re-engagement including attendance improvement and school completion efforts. Click on the website link to view the entire report https://nsd61.ca/download/132026 (Start on page 12).
Board of Trustee approved 2018-2019 Spring Budget
The Board of Trustees approved the 2018-2019 Spring Budget. The division's total budget is $62.041 million. The projected enrolment for next school year is estimated at 2207; a reduction of 493 students. This is due to Peerless Lake, Kateri and Little Buffalo Schools transitioning to Kee Tas Kee Now Tribal Council Education Authority. The budget will continue to fund student attendance improvement, literacy, land-based learning, student and staff wellness, family wellness workers, professional development and leadership training. Click on the website link to view 2018-2019 Spring Budget https://nsd61.ca/download/132887.
Click here to view the Board Highlights.