Dermod Madden appointed Associate Superintendent
Posted on September 20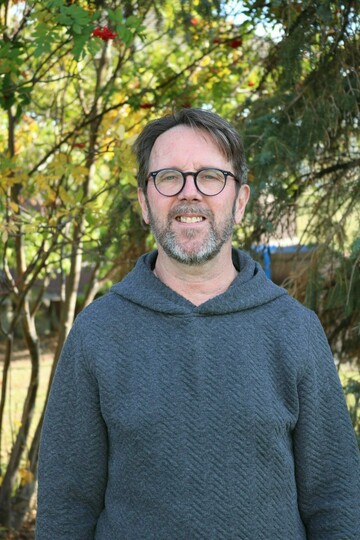 Northland School Division (NSD) is pleased to announce the appointment of Dermod Madden as Associate Superintendent. Mr. Madden's 35-year career in education has come full circle. Madden served as a Principal, Assistant Principal, and Teacher in various Northland schools. He also worked with the central office as a Pedagogical Supervisor.
"It is both a rare honor and privilege to be afforded the opportunity to come full circle in one's career," said Madden. "Much of what I have learned as an educator; and the person I have become; is due to both my formative teaching years working in Northland School Division communities and my tenure with Aspen View School Division. I am looking forward to the challenges ahead and the opportunities to create viable and sustainable teaching and learning environments for all our students."
 "I am thrilled to welcome Mr. Madden back to the Northland family," said Nancy Spencer-Poitras, Acting Superintendent of Schools. "Dermod's knowledge of the jurisdiction and education within a rural context, his experience as an educator and as a school leader aligns with our commitment to inspire students to be the best they can be by providing outstanding holistic educational opportunities, with amazing staff and strong partnerships with families and communities."
Madden's senior management experience is extensive. While working for Aspen View Public School Division, he served as the Director of Student Services, Associate Superintendent and the Superintendent of Schools.
Madden's commitment to lifelong learning has not gone unnoticed throughout his career. In 2011, he received the Premier's Award of Excellence (Silver Medal Recipient) for Inclusive Practice: Development and Utilization of the Integrated Case Management Approach, (Wraparound): Student Services in Alberta. In 2008, Madden was a recipient for the Canadian National Inclusive Education Award.
Madden is working towards completing a Doctor of Education in Distance Education. His doctoral thesis is entitled 'The use of mobile technology in a junior high school blended learning environment'. In addition, Madden has a Master of Education: Educational Leadership from San Diego State University, a Master of Education: Curriculum/Instruction/ESL from the University of British Columbia and a Bachelor of Arts and Education from the Memorial University of Newfoundland.
As Associate Superintendent, Madden will be responsible for ensuring proper supports are in place for NSD schools located in Area 1. Those schools include Paddle Prairie School, Bishop Routhier School (Peavine Métis Settlement), Gift Lake School (Gift Lake Métis Settlement), Hillview School (East Prairie Métis Settlement), Grouard Northland School and Susa Creek School. He will also be involved in helping NSD achieve division-wide priorities.