Métis Settlements Proclamation Day - No School November 1, 2022
Posted on October 31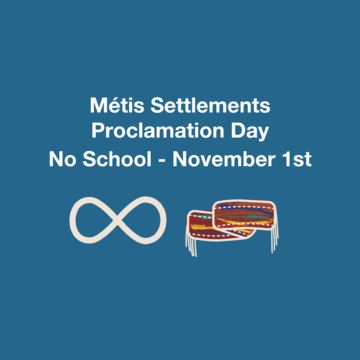 A number of NSD schools are off tomorrow (November 1st) in recognition of Métis Settlements Proclamation Day.
On November 1, 1990, the Government of Alberta proclaimed legislation that provides a unique form of government on the Métis Settlements. Developed cooperatively by the Province of Alberta and the Alberta Federation of Metis Settlements Association, this legislation establishes the only Métis land base and the only form of legislated Métis government in Canada. It was created in an effort to accommodate Métis aspirations of securing their land base, gaining local autonomy, and achieving self-sufficiency.

For information visit the following website https://www.alberta.ca/metis-settlements.aspx.