Métis Week - November 10 - 16, 2019
Posted on November 15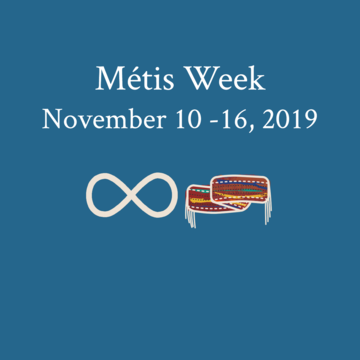 Métis Week is being celebrated at various Northland schools! The week celebrates the rich culture and contributions of Métis people.
At Gift Lake School, Bonnie Lamouche is helping students make Métis lanyards. The school is also hosting an old-time family dinner and dance tonight (Friday) at 5:00. The Lakeside Country Band is the evening entertainment. 
At St. Theresa School, a staff member of Métis ancestry, Vina Nahachick, actively engaged students by telling them about history, culture, and identity. She also used various resources and local people. All students heard Métis teacher, June Courtoreille sing the Metis National Anthem and listened to a Métis local fiddler talk about the jigging dances and demonstrated how to play the fiddle with steps to the dancing wooden spoons.
In the classrooms, Vina taught students about the many contributions of Métis people. She talked about how the local Métis, who were of Cree and French ancestry, used their cultures to create a lifestyle. They hunted moose to make clothing just like in the days of Louis Riel and Gabriel Dumont using bison and red river carts. She read stories about their beadwork for moccasins, trading and how to make pemmican.
Overall, St. Theresa students loved learning about the song, sash, infinity symbol, beadwork and historical account contributing to both flags.