Mick Sahib appointed Acting Principal at Career Pathways School
Posted on October 29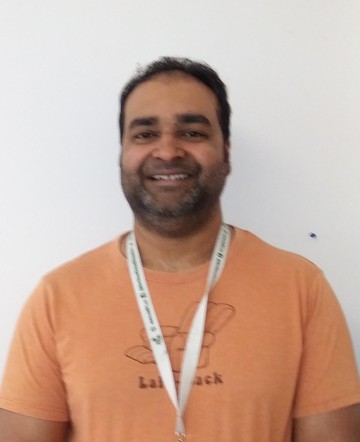 Northland School Division (NSD) is pleased to announce the appointment of Mick Sahib as Acting Principal at Career Pathways School, effective December 1, 2018. Mick brings a diverse education portfolio to the Wabasca-Desmarais area.
Before joining the NSD family, Sahib served as a laboratory coordinator and teacher at Sturgeon Composite High School (Sturgeon Public School Division). During his time at Sturgeon Composite High School, he helped develop the Centre for Research, Engineering, Science and Technology (CREST); a laboratory for students to engage in open inquiry science and develop innovative ideas.
In 2012-2013, Mick helped lead a project called the Centre for Excellence in Laboratory at St. Joseph Catholic High School. This lab is still running successfully and is a key component of the school, and serves to increase enrollment at the school year after year. Around the same time period, Sahib demonstrated his entrepreneurial spirit by co-founding a company called Envirocol Inc. The company performs hydrocarbon (component found in petroleum and natural gas) tests in soil samples, facilitate removal and reclamation projects and renewable energy integration.
In addition to his education and entrepreneur background, Mick managed Corcan Industries, a company that manufactures industrial goods, served as a biologist with Public Health Agency of Canada, worked with multiple fire departments as a firefighter and a fire service instructor and has experience working as a youth caseworker.
Mick has a Master of Science from the University of Manitoba, a Bachelor of Education and a Bachelor of Science from the University of Alberta.