Northland presents second virtual webinar with Monique Gray Smith
Posted on May 16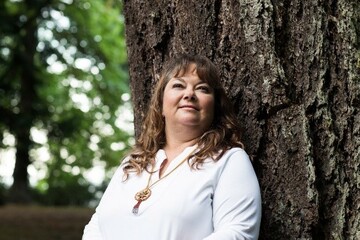 Hello, students, parents/guardians, staff and community members:
Northland School Division is pleased to invite you to a second presentation with award winning and best selling author Monique Gray Smith on Tuesday, May 24, 2022 at from 5:00 p.m. - 6:00 p.m. via Zoom Webinar! 

During this visit, Monique will introduce us to the Cultural Resilience Model: The Four Blankets of Resilience. The creation of this model was inspired from her over 30 years of working in Indigenous communities, schools and urban settings across Canada. Together, we will delve into the Four Blankets: Strong Sense of Self, Family, Community, Culture and Language and explore ways to strengthen these blankets with ourselves and the children/youth we love and care for. 

On March 23, 2022, Monique presented "Talking with and listening to kids about Truth and Reconciliation". If you were not able to join us, click on the website link to view the presentation https://www.nsd61.ca/about-us/division-news/post/recorded-presentation-talking-with-and-listening-to-kids-about-truth-and-reconciliation-with-monique-gray-smith. If you have any questions from the March presentation, email Media Relations Manager Curtis Walty at curtis.walty@nsd61.ca. Monique will answer questions on May 24, 2022. 
Northland presents second virtual webinar with Monique Gray Smith - May 24, 2022 from 5:00 p.m. - 6:00 p.m.
To join us for this special presentation, click on the link to join the webinar 
https://us02web.zoom.us/j/82265430910?pwd=rjzaa8SsOkGlH34AV9YbPXV1ZDk3_Q.1#success 
Biography: Monique Gray Smith
Monique Gray Smith is a proud mom of teenage twins and an award-winning, best-selling author. Her first published novel, Tilly: A Story of Hope and Resilience won the 2014 Canadian Burt Award for First Nation, Métis and Inuit Literature. Since then, Monique has had 7 books come out that cover a broad spectrum of ages, topics and emotions. Woven into all of Monique's writing, speaking engagements and online courses is the teaching that Love is Medicine. Monique's novel, Tilly and the Crazy Eights was longlisted for Canada Reads 2021. 

She is currently writing the Young Adult Adaptation of Braiding Sweetgrass, by Robin Wall Kimmerer, with a November 2022 release date. Also coming out in Fall 2022 is a picture book, I Hope with Orca Book Publishers. She is an appointed member of the Board of Directors of Royal Roads University and the Minister's Advisory Council for Indigenous Women for the Government of BC and an elected Board member for the Victoria Native Friendship Centre. In 2019 Monique received the Victoria Leadership Award for Reconciliation. Monique is Cree, Lakota and Scottish and has been sober and involved in her healing journey for over 30 years. She is well known for her storytelling, spirit of generosity and focus on resilience.