NSD launching an online school for the 2021-2022 school year
Posted on June 1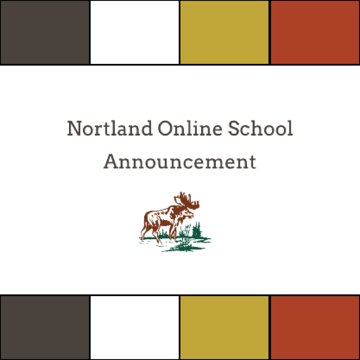 A new learning environment is going to give Northland School Division (NSD) students another avenue to accomplish academic success. NSD is pleased to announce that they will be operating an online school for the 2021-2022 school year. The online school will serve students in grades Kindergarten to Grade 9. 
"During this challenging time due to COVID-19, we purposefully invested in leveraging the use of technology to support and improve the student learning experience," said Dr. Nancy Spencer-Poitras. "We have put ourselves in a position to offer this learning experience with the technology infrastructure upgrades we made and the skills NSD staff have acquired through division-sponsored professional learning. There's also demand for online learning that includes incorporating Indigenous language, culture, and local knowledge into the curriculum for the communities we serve. "We are excited to make this happen." 
"This is an exciting day for Northland School Division families," said Robin Guild, Board Chair. "A student should have the ability to choose their own learning path. The online school provides another choice for NSD students in Kindergarten to Grade 9. As a Board, we have focused on improving communication with communities. Today's announcement is an example of what NSD is doing to achieve excellence in learning, leadership, and relationships." 
The online school will utilize a whole school and personalized approach to learning where learners participate in inclusive and engaging online learning experiences. In this environment, student voice and choice will be encouraged and celebrated within a kind and caring community of learners.
"NSD students who participated in at-home/online learning this year received a quality learning experience," said Spencer-Poitras. "The online school will give NSD students the same quality learning experience as in-school learning. The incorporation of Indigenous language, culture, and local knowledge into the curriculum will further support a holistic program." 
Registration details for the online school will be communicated in the coming weeks.