Regular Board Meeting - November 26, 2021
Posted on November 24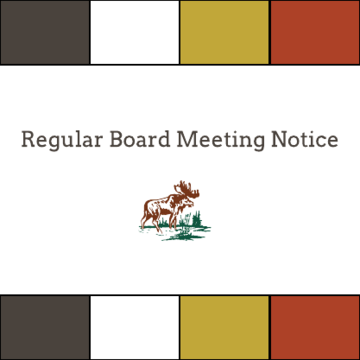 We are hosting our Regular Board Meeting on Friday, November 26, 2021, from 9:00 a.m - 4:30 p.m. The agenda items include: 
Awards/Celebrations
2020-2021 Annual Education Results Report (AERR)
NSD Logo Update
Approval of 2021-2022 Fall Budget Update
School Viability Studies
Approval of Audited Financial Statements 2020-2021
Board Chair Highlights
Superintendent Highlights
Associate Superintendent Report
Click here to view the agenda. 
If you would like to join the public meeting virtually, please contact Media Relations Manager Curtis Walty at 780-624-2060 Extension 6183 or curtis.walty@nsd61.ca.