Research study shines a bright light on Northland School Division
Posted on April 12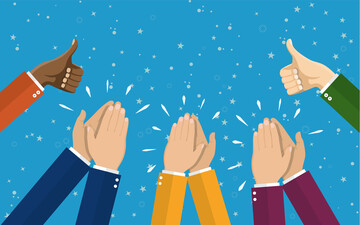 Northland School Division (NSD) is celebrating exciting news after reviewing results from a research study presented by Dr. Sharon Friesen, University of Calgary (U of C) Werklund School of Education Professor. The outstanding results were presented during NSD's Regular Board Meeting on March 25, 2022. 
The aim of the overall study is to gain insights into the implementation of Alberta's three professional practice standards: The Teaching Quality Standard (TQS), the Leadership Quality Standard (LQS), and the Superintendent Leadership Quality Standard (SLQS). The researchers focused on three types of implementation drivers: competency drivers, organizational drivers and leadership drivers. 39 school divisions plus charter and private schools have been involved in the research study. 
Northland School Division's research study is one of three reports being presented to the Government of Alberta. The report was chosen for its strong theories of action and strong overall improvement. NSD's research study is the only rural school division report being presented to the provincial government in its entirety.   During the presentation, Dr. Friesen revealed positive steps Northland has taken in these areas of implementation.  
"I commend the leaders, teachers, support staff, students, and parents of Northland School Division on creating a culture of learning that places students at the center of all its decisions," said Friesen. "The increased focus on building teachers and school leaders' competence through ongoing, continuous professional learning has created a coherent vision of learning and expectation across the division. I was impressed to see the ways in which First Nations, First Nations, Métis, and Inuit Language and Culture and Land Based Learning was enacted in schools during the pandemic. It would have been easy for teachers and school and division leaders to save that initiative for some time in the future. However, they seized upon the opportunities that the pandemic created to initiate strong culturally and academically supportive educational programs for the children and teachers at Northland School Division."
"We are extremely proud that our results have been deemed to be one of three school divisions highlighted," said Dr. Nancy Spencer-Poitras, Superintendent of Schools. "With direction from the Board, Administration established a culture of collective efficacy, which refers to staff having a shared belief on having a positive impact on student learning. As a school division, we have purposefully made investments to help teachers and school leaders implement the professional practice standards and provide them with resources to support student success. I am pleased to see our hard work celebrated in this research study."
"The Board would like to thank everyone for their collective efforts to help Northland students succeed," said Board Chair Robin Guild. "Administration has done a tremendous job of taking the Board's priorities and implementing strategies to focus on quality instruction. This research study is just another positive news story for Northland School Division."