Rod Giles appointed Acting Principal at Athabasca Delta Community School
Posted on January 31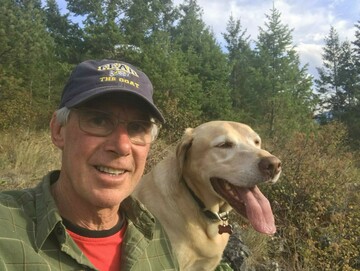 Northland School Division (NSD) is pleased to announce the appointment of Rod Giles as Acting Principal at Athabasca Delta Community School (Fort Chipewyan). Giles, born and raised in New Zealand, worked with NSD at the beginning of his career. He served as Principal at Peerless Lake School (formally an NSD school) during the 1987-1988 school year.
"I am very much excited to be joining the community of Fort Chipewyan and being part of the school-based team," said Giles. "I look forward to meeting, working, and having fun with students, friends, and colleagues both in the school and in the community."
The majority of his educational experience is from British Columbia. He worked nine years with Pineridge Elementary School (Prince Rupert School District No.52), 14 years at Adam Robertson School in Creston (School District 8 Kootney Lake) and four years at Canyon Lister Elementary School (School District 8 Kootenay Lake).
Rod has a Masters of Education specializing in curriculum and instruction and a Bachelor of Education from the University of Victoria, Diploma of Physical Education from University of Otago New Zealand and a Diploma of Teaching from Christchurch Teachers College New Zealand.
Outside the school environment, Giles certainly lives life to the fullest. He has traveled across the country and North America on a motorcycle and holds a pilot's license. Rod and his wife Julie have been married for 40 years. They have two sons and two grandchildren.