Tegan Vacheresse appointed Athabasca Delta Community School Principal
Posted on May 19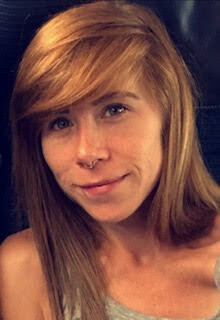 Northland School Division is pleased to announce the appointment of Tegan Vacheresse as Athabasca Delta Community School Principal. Tegan has been part of the Fort Chipewyan community for 10 years as a teacher and as an administrator. 
"I am excited to continue working with students, parents, staff and community members in Fort Chipewyan," said Vacheresse. "It's an honour to take on this important role with Northland School Division."

"Tegan is an exceptional educator and has demonstrated the leadership qualities we are looking for on the Northland team," said Dr. Nancy Spencer-Poitras, Superintendent of Schools. "She has earned the respect of students, staff, parents and community members in Fort Chipewyan. Tegan has and will continue to help NSD achieve its priorities with respect to excellence in learning, leadership and relationships."

Tegan's education includes a Bachelor of Fine Arts and a Bachelor of Education Degree from the University of Lethbridge.