Welcome Message - Board Chair
Posted on September 6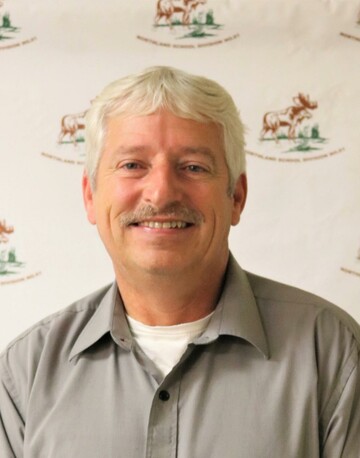 Tansi, Edlánat'e, Hello students, parents, guardians, staff, and community members.

I hope everyone had a safe and restful summer. On behalf of the Board of Trustees, I welcome back returning students and staff. For new families and staff, welcome to the Northland School Division (NSD) team. 

As you know, the last two and a half years have been challenging due to COVID-19. While things have returned to some level of normalcy, Superintendent of Schools Dr. Nancy Spencer-Poitras, with support from senior administration, will continue to implement important health and safety strategies in place for students, staff, and visitors. This includes promoting proper hygiene and strict cleaning protocols. 
Northland School Division Assurance Plan
In my year-end message, I discussed Northland School Division's 2022-2025 Assurance Plan. Within the plan, you will find NSD's priorities, outcomes, strategies, and measures that have been identified as a result of conversations with staff and school communities. Last year, NSD utilized a new community engagement platform called Bang the Table to gather feedback for the Assurance Plan. Bang the Table is a web-based platform that is designed to support organizations in creating purposeful conversations. In addition, the Board met with community leaders via Zoom throughout the school year to keep them up to date on what's happening and ask for their feedback on specific topics. I encourage you to review the Assurance Plan. It will help you understand how Northland is moving forward this year. 
Northland launched a new brand identity
September 1, 2022, was a special day for Northland School Division. We officially unveiled our new logo! Last year the Board and Administration launched an engagement process to develop a new Northland School Division logo, reflecting the changes in Northland School Division. Northland ran a logo engagement contest that concluded on April 15th. The top community submission was designed by Regan Auger, a former Northland student! 
The Board appreciated the level of engagement from the communities we serve, in updating the Northland School Division logo. We feel unveiling a fresh new look ties in well with all of the exciting things happening now, as well as supporting future growth on the path to excellence in student learning.
Community Engagement
I want to take a moment to stress how important it is for parents/guardians to be involved in their child's education and to have support from the communities. One of the ways you can get involved is by attending School Council or Principal Advisory Committee meetings. For more information please visit the Northland School Division website https://www.nsd61.ca/students-parents/school-council. 
Once again, we will utilize a community engagement platform called Bang the Table. We will be communicating engagement events during the school year. To support the engagements we do with Bang the Table, there will be opportunities to have conversations in person. 
Before I conclude, I have an important message for NSD parents who haven't decided if their child is doing in-school learning or online. It's ok to take some extra time, but please make sure your child is registered. The registration helps NSD figure out teaching assignments, programming for your child, and funding we receive from the province. 
Thank you for choosing and supporting the Northland School Division. I look forward to connecting with our community partners throughout the 2022-2023 school year. 


Sincerely,


Robin Guild 
Board Chair
Northland School Division