Welcome Message - Superintendent of Schools
Posted on September 3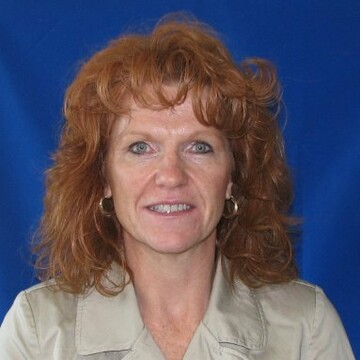 Tansi, Edlanat'e, Greetings everyone!
It is my great pleasure to welcome everyone back for the 2019-2020 school year. We hope you had an enjoyable summer break. To our new families and staff, welcome to the Northland School Division (NSD) family.
I want to take a moment to acknowledge the five schools who are returning to school after being off since the end of May due to wildfires; St. Theresa School, Mistassiniy School, Career Pathways School, Chipewyan Lake School, and Pelican Mountain School. Unfortunately, the start-up date at Paddle Prairie School has been adjusted due to health and safety precautions related to the restoration work. We are hoping to have the school up and running shortly. I know students, parents, families, and staff in the above-mentioned communities have been through a lot since May. I want to acknowledge everyone who helped to support these communities during a difficult time, and with their ongoing support.  A special thank you to Calling Lake staff and other teachers who supported the communities during this time at Calling Lake School.
The beginning of the school year is always exciting for me as an educator as well as a parent and a grandparent. The opportunity to work with parents, community, children, and staff to support the success of every child is such an honour and delight.  
As educators, we always strive for excellence in ourselves and others to achieve excellence in the work we do every day with students. We must always remember that every child is one of a kind and unique upon themselves.  By working with the support of staff and communities every student can be successful, and we should be striving for excellence in everything we do. When educating our students, it is imperative that we always remember that every child brings their own unique gifts to the school and that we celebrate these gifts.
Student and teacher success is only possible with support from staff, parents and community members working together as a team. 
The Board of Trustees created a vision that supports our commitment to inspire students to be the best they can be by providing outstanding holistic educational opportunities, with amazing staff and strong partnerships with families and communities. To ensure we fulfill our commitment, we are going to focus on division priorities aimed at increasing student success: 
Student Attendance: Increase student attendance by 1.5% to a target of 82.4% in 2019-2020. 
Community Involvement: Ensure families are actively and meaningfully involved in their children's education. 
Indigenous language and culture: Students are able to learn their local language Cree or Dene and staff, with support from Elders, Knowledge Keepers, community members, organize land-based learning that is connected to the curriculum. 
Literacy: Increase the number of students reading at grade level by 10% and staff utilizing the resources and training they received to access student progress. 
Numeracy: A plan is in place to help students understand mathematical concepts.  
Please be involved with your local school. One way to participate in education is by joining your local school council. Schools will be establishing school councils in September. Please contact your school for more information about the school council or other ways you can participate in your child's education.
Thank you for your support and involvement. I hope everyone has a successful 2019-2020 school year.


Sincerely, 


Nancy Spencer-Poitras
Acting Superintendent of Schools
Northland School Division No.61