Year-end Message from Superintendent of Schools/CEO
Posted on June 30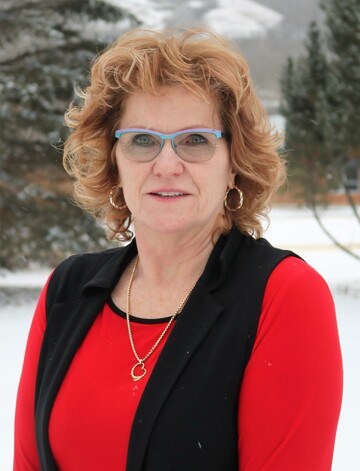 Tansi, Edlanat'e, Greetings everyone!

First and foremost I want to thank all the staff, parents, guardians and community members who supported the learning of our students. While life has returned to some level of normalcy, COVID-19 presented challenges once again during the 2021-2022 school year. 
To our 42 high school graduates. Congratulations on your well-deserved achievement. As you move forward, be proud of who you are and what you have accomplished. High school completion provides you with the foundation for pursuing your goals and dreams. I also want to recognize everyone who organized the graduation events. Each event was special and it was exciting to see families and community members together celebrating future leaders! 
Starting in 2019-2020, NSD made a significant shift to better leverage the use of technology to support student learning. Over the past couple of years, staff have had access to thousands of professional learning sessions. The increased focus on building teachers and school leaders' capacity through ongoing, continuous professional learning has created a coherent vision of learning and student success throughout Northland School Division. The shift we have made has been recognized in a research study! 
Northland's research study is one of three reports being presented to the Government of Alberta. We are the only rural school division report being presented to the provincial government in its entirety because of the high level of success and strong theories of action being implemented on a daily basis. That is a huge accomplishment for Northland! Everyone in the Northland School Division played a role in this success story. It's just another example of the care, compassion and support that I hear demonstrated every day in the division.
During the 2020-2021 school year, NSD and MacEwan University signed a five-year agreement that gives students access to dual credit courses. This year, a number of students were able to take the following courses:
PSSC 112 - Policing in Canada Hours
PSSC 121 - Law and the Administration of Justice
TAST 101 - Child and Adolescent Development
Indigenous Studies 100/ Aboriginal Studies 30
I am pleased to report that students who took the dual credit courses earned 60 university credits and 86 high school credits!
Another exciting partnership NSD has is with the TELUS World of Science - Edmonton. Since the beginning of our relationship with TELUS World of Science, NSD teachers have been able to learn innovative ways to deliver science-related topics into the classroom environment. In addition, the Science in Motion team organize science-themed events exclusively for NSD. This year, 1547 students participated in 13 TELUS World of Science - Edmonton events! These events have enhanced the science experience and improved student engagement. 
When NSD Board and Administration purposefully invested in leveraging the use of technology to support and improve the student learning experience, it opened the door to creating more choices for how students want to learn. On June 1, 2021, NSD announced that it will be operating an online school in 2021-2022 called Northland Online School. Before the announcement was made, there was a growing demand for online learning that includes incorporating Indigenous language, culture, and local knowledge into the curriculum. The K-9 online school has been a tremendous success. 69 students enrolled with Northland Online School. Grade 10 students will be able to attend Northland Online School starting next year. Visit the school's website to learn more www.northlandonlineschool.ca. 
To conclude, I want to thank students, parents, guardians, staff and community members for your ongoing support, effort and determination. It is an honor to serve you as the Superintendent of Schools.
Hai, Hai, Masi cho, Thank you. 
Have a safe and healthy summer break.  


Sincerely,


Dr. Nancy Spencer-Poitras
Superintendent of Schools/CEO
Northland School Division