COVID-19 Update
Posted on October 7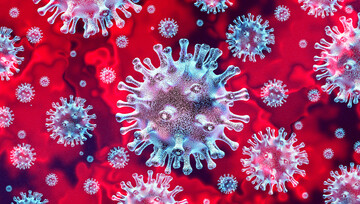 October 7, 2021
Dear Parents and Guardians:
Throughout this challenging time, all Northland (NSD) schools have surpassed provincial requirements. Since the start of the school year, we have implemented;
mandatory use of masks for all staff and students grades 4-12 and strongly recommended for students K- grade 3;
mandatory use of masks for all students riding the school bus;
enhanced cleaning and hygiene protocols;
daily health screening before for students and staff before coming to school;
strict stay at-home guidelines for individuals who feel unwell or have symptoms related to COVID-19;
enforced public-health measures; and
cohort and physical distancing strategies whenever possible. 
Inform families when a positive case has been identified in their school.
NSD will continue to use a range of safety strategies to help mitigate the spread of COVID-19. We feel that extra precautions are necessary to reduce risk in the school communities we serve. In regards to communication with families about COVID-19 related topics, I want to explain an upcoming change. We went beyond provincial expectations and have been informing families when a positive case has been identified in their school and the grade level of the individual. The provincial government and Alberta Health Services (AHS) will now be assisting school divisions in completing contact tracing in all schools.
On October 5, 2021, the Government of Alberta announced new measures to manage COVID-19 in schools. One of the measures talked about school authorities determining in-school close contacts. As a result of this announcement, all COVID-19 related communication for NSD schools will include information about a positive case and instructions for students/staff identified as close contacts, effective the week of October 12, 2021. The communication will follow guidelines we receive from AHS and Alberta Education. We have not received this information yet.
Given the high number of COVID-19 cases in Alberta, we all have to do our part to stop the spread. Let's protect each other by practicing physical distancing, wearing a mask, staying home if you feel sick and isolating when you are required to. We remind parents/guardians of students, as well as any staff to monitor for any signs or symptoms of COVID-19. Please remember to complete the Alberta Health Daily Checklist each day before attending school, which can be found at https://open.alberta.ca/publications/covid-19-information-alberta-health-daily-checklist. As a reminder, if you/your child has any of the COVID-19 symptoms of illness listed on the Alberta Health Daily Checklist, please fill out the online Alberta Health Services COVID-19 self-assessment or call Health Link at 811 and stay home/keep your child at home.
Parents and guardians, we thank you for taking the time to have serious conversations with your children to reinforce how important it is to follow the safety guidelines and protocols, both in school and out. If you are looking for resources, please visit the Northland School Division Mental Health Resource webpage https://www.nsd61.ca/about-us/division-news/post/covid-19-mental-health-resources. 
If you have any health related questions please call Health Link at 811.  As we receive any updates from AHS, we will provide more communication. 
Thank you for your continued support. Be safe.


Sincerely,


Dr. Nancy Spencer-Poitras
Superintendent of Schools
Northland School Division