New Home for Career Pathways School
Posted on January 25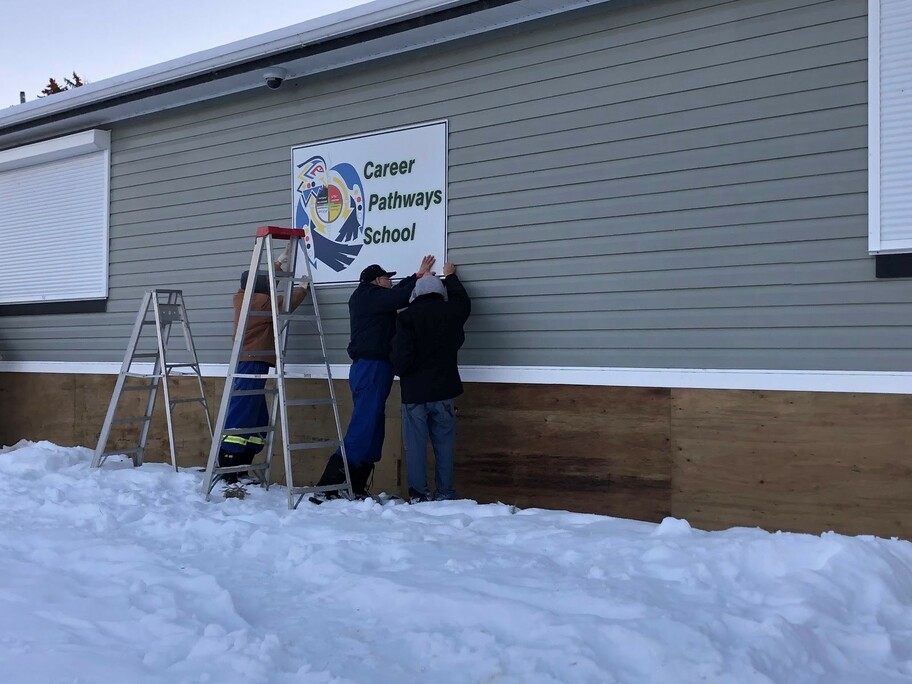 Career Pathways School (CPS) students have a new place to call home! The new facility for the outreach program in Wabasca-Desmarais is now located just east of St. Theresa School (2783 Neewatim Drive). The grade 10-12 school was previously located at Northern Lakes College. 
"It is a new chapter for Career Pathways School and we are all looking forward to it," said Angela James, Career Pathways School Principal. "It is an honour to work with our students and their families. We will continue to do our best to serve our community." 
"First and foremost, I want to thank Northern Lakes College for allowing NSD to operate Career Pathways School in the Wabasca-Desmarais campus," said Dr. Nancy Spencer-Poitras, Superintendent of Schools. "The outreach model in Wabasca-Desmarais has been a success story for Northland School Division. I know students are looking forward to learning in a facility that they can call home. In addition to the number of students at Career Pathways School, their Flexible Learning program, which is offered to other students across the division, has been highly successful in enabling students to complete courses towards their high school graduation. We are extremely proud of the staff and students in these programs."
"This is a positive move for the students and staff at Career Pathways School," said Robin Guild, Board Chair. "On behalf of the Board of Trustees, I want to thank the Municipal District of Opportunity, NSD staff and community members who helped to secure and create a new learning environment that is welcoming and safe for Career Pathways School students and staff." 
CPS is a flexible self-paced individualized program for students in grades 10-12. They also operate the division-wide Flexible Learning Program. Students in remote communities have an opportunity to complete their high school courses with in-person/virtual support from local teachers and CPS teachers.