Regular Board Meeting - January 26, 2018
Posted on January 25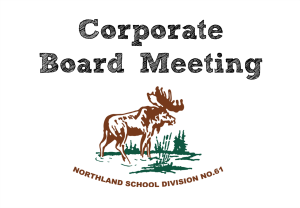 We are hosting our Corporate Board Meeting in Edmonton tomorrow at the Radisson Hotel Edmonton South. The public meeting will begin at 11:00 a.m. Here are some Action Items being brought to Board: 
Policy 9 - Board Representatives
Terms of Reference for Board Representatives
Policy 8 - Board Committee
Policy 7 - Schedule of Rates
Policy 2- Appendix A - Board Work Plan Motion to Remove as an Appendix to Policy 2
Draft School Year Calendar
Dr. Mary Jackson School Viability Report
First Quarter Financial Statements
2017-2018 Corporate Board Meeting and Workshop Dates
Crisis Response Protocol
Regional Aboriginal Recognition Awards (RARA)
Click here to view the Board Agenda. 
Click here to view the Board Agenda Package.