Welcome Message - Board Chair
Posted on September 7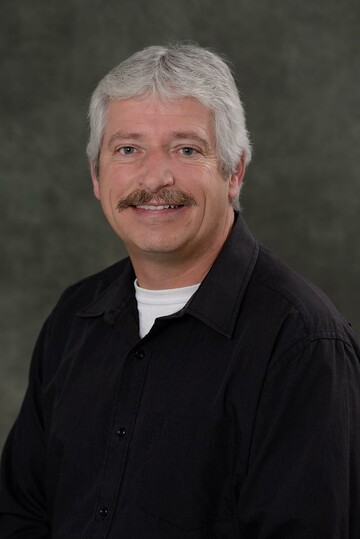 Tansi, Edlanat'e, Greetings everyone:
I hope everyone had a safe and restful summer. On behalf of the Board of Trustees, I welcome back returning students and staff. For new families and staff, welcome to Northland School Division (NSD). 
The 2021-2022 school year is going to be a little different once again due to COVID-19. On August 24, 2021, the Board approved NSD's Back to School Plan. The plan outlines additional health measures such as mandatory use of masks for all staff and students grades 4-12 and highly recommended for students K- grade 3. While this strategy goes above and beyond the provincial requirements, we feel that extra precautions are necessary to reduce risk in the school communities we serve. 
The Back to School Plan also outlines learning options for students. Families are able to choose between in-school learning or Northland Online School. Whatever learning path you decide, please make sure your child is registered. The registration helps NSD determine our teaching assignments, programming for your child, and funding we receive from the province.
Some of our community leaders and community members shared their expectations regarding COVID-19 protocols, for the new school year with Trustees and Administration.  The Board appreciates this support when making important decisions. Please visit the NSD website to view the Back to School Plan in more detail https://www.nsd61.ca/covid-19-resources. 
On May 29, 2021, the Board approved NSD's 2021-2024 Education Plan. The plan outlines NSD's priorities, outcomes, strategies and measures that have been identified as a result of conversations with various stakeholders. The Education Plan is available on the NSD website https://www.nsd61.ca/download/348846. 
Northland School Division Priorities

Excellence in Learning 
Excellence in Leadership
Excellence in Relationships
Students achieve or exceed the standards set by
Alberta Education in literacy and numeracy.
Through excellent leadership practices, everyone feels welcome and valued. 
Develop and actively promote healthy relationships with students, parents/guardians, staff, community,
and educational partners.
During the 2021-2022 school year, NSD will continue and increase engagement with the communities we serve using video-conference, face to face when it's safe to do so and utilizing a new community engagement tool called Bang the Table. We are looking forward to sharing more details in the coming weeks. 
Before I conclude, I wanted to take a moment to encourage parents and community members to consider running as a school board trustee and most importantly to vote. Nomination Day is September 20th and Election Day is October 18th. Visit the NSD website for more information http://nsd61.ca/governance/elections. Another way to get involved in education is becoming a school council member. Schools will be establishing school councils in September. Please contact your local school for more information.
Thank you for choosing and supporting the Northland School Division.


Sincerely,


Robin Guild 
Board Chair
Northland School Division